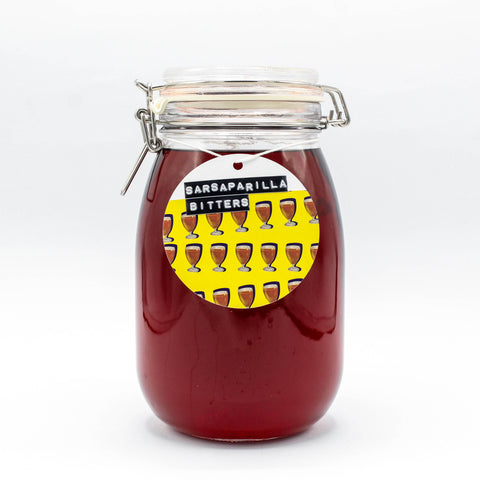 The Bombay Canteen
Sassy Sarsaparilla
Flavour Notes
Earthy yet bitter. Fresh. The aromas of Sarsaparilla smell like a sweet-scented perfume to Rahul
Inspiration
Our master of all-things-cocktail, Rahul heard about Sarsaparilla during a special event at The Bombay Canteen - The Canteen Chettinad takeover where we invited chefs from hotel Bangala, a family run heritage hotel in Chettinad  to create regional specialties for our menu. One chef from the team gave Rahul the Sarsaparilla root and encouraged him to experiment with it in different cocktails. Intrigued, he researched the root and discovered that it is called Nannari in the South where they use it to make Nannari soda. Always up for experimentation, the bar team used the Sarsaparilla root to create a liqueur during the Chettinad dinner. 
Nannari or Sarsaparilla is an inherently Indian ingredient. And since we are always trying to highlight the local, Rahul also made Sarsaparilla bitters, which he uses to give any classic cocktail a unique twist. 
Process
Make Sarsaparilla syrup by cooking the root, sugar and water together. The amount of sugar depends on how sweet you want your drink to taste.

Add lime for a tinge of bitterness at the beginning of the infusion.

To make a liquor, infuse the syrup with orange peel, lime zest, fresh mint, gentian root, liquorice root and vodka.
- 4 tbsp orange zest
- 1 tbsp of lemon zest
- 5-6 leftover lime
- 200 gms of fresh mint
 - 10gms of liquorice root
 - 0.5 tbsp of gentian root
- 450ml of sarsaparilla 
- 750ml of vodka

Let the infusion rest for ten days.

Note: Keep the balance of each ingredient just right so that each flavour is highlighted equally.

The Bombay Canteen uses this for
We created a Chettinad G & T for which we made a sarsaparilla tonic water. We also made a liqueur for our Sarsaparilla Fizz.  At O Pedro, we make a Sarsaparilla syrup that we use in our Iced Tea.
You can use this for
Create a really funky soda. Or a fresh yet unique cocktail!