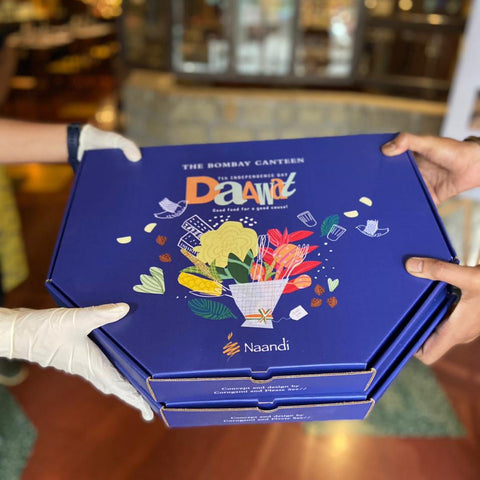 The Bombay Canteen
Daawat Box - Pickup (Includes 2 boxes)
Pick the Daawat takeaway option of your choice

Lunch (11.30 AM - 2.30 PM)
Dinner (5:30 PM - 7.30 PM)

Your daawat can be picked up anytime within the chosen slot.
Your order includes 2 daawat boxes and serves 2-3 people.

Each daawat you purchase will revive 1/10th acre of farmland soil in Cheduputtu with every bite!


* 80G certificate will be issued after deducting 5% GST and transaction charges